Cutting Edge: Cuts and Transitions in VR
was a semester-long project at Carnegie Mellon's Entertainment Technology Center that explored 
the use of interactive cinematic editing in VR storytelling.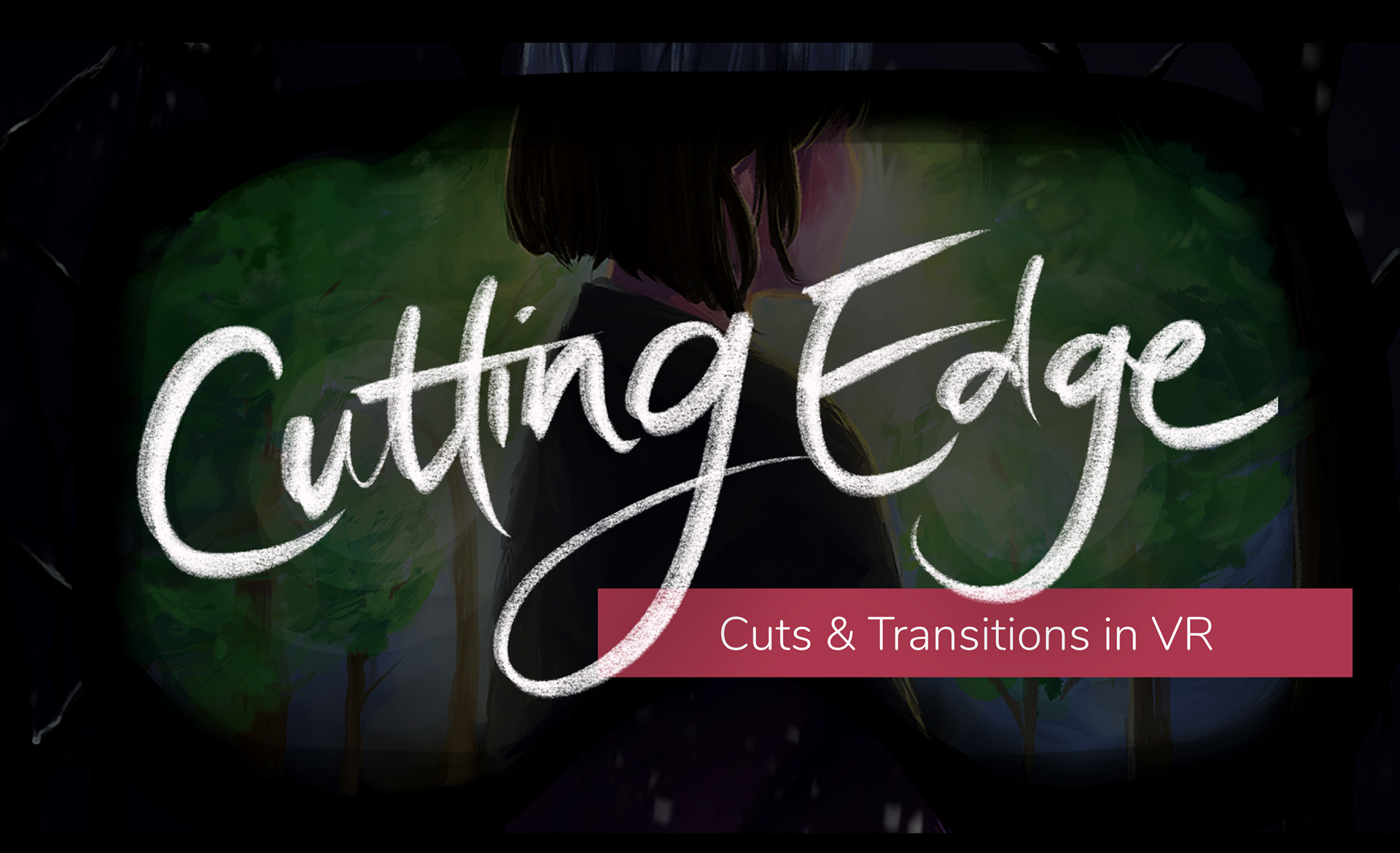 My Role:
Co-Producer, Experience Designer, and Narrative Designer
Project Duration:

4 months, 2019
Cutting Edge
was
 a student pitch project at the Entertainment Technology Center at Carnegie Mellon University whose goal was to explore the usage of cuts and transitions in the VR space. As individuals who were interested in the intersection of traditional media like cinema and new mediums like AR/VR, we pitched Project Cutting Edge as a way to explore how cuts and transitions that we had found in games and movies could not only be translated into a 3D space, but also how we could map the use of these cuts and transitions in VR to a manner of storytelling that was reminiscent of cinema.
By the end of the semester, we created not only a
complete 3-5 minute animated, interactive experience for VR
that explicitly demonstrates the use and value of the cuts and transitions we created, but also a development package containing the development tools we created in order to create our experience.
On
Cutting Edge
, I worked as a Co-Producer, Experience Designer, and Narrative Designer on the project.